Moths Are Now In Your Control With Our Local And Affordable Moth Controllers In Sydney
When moths are flying around you every time or when you find some unusual holes in your clothes, the pantry room has moths or when your rugs get moth infested then you can quickly come to our Moth Control Sydney team and we promise you that we are ready to help you out in every circumstance.
We have been a local service provider for months and are ready to serve you at any of your residential or commercial properties for providing you with safe and effective services which are affordable for you too.
Our team consists of highly qualified, trained and experienced experts who are eagerly waiting for your just one signal and come to your place wherever you live in Sydney. Thus, contact our team and hope for the best moth control treatments. Contact City Wide Pest Control for same-day services.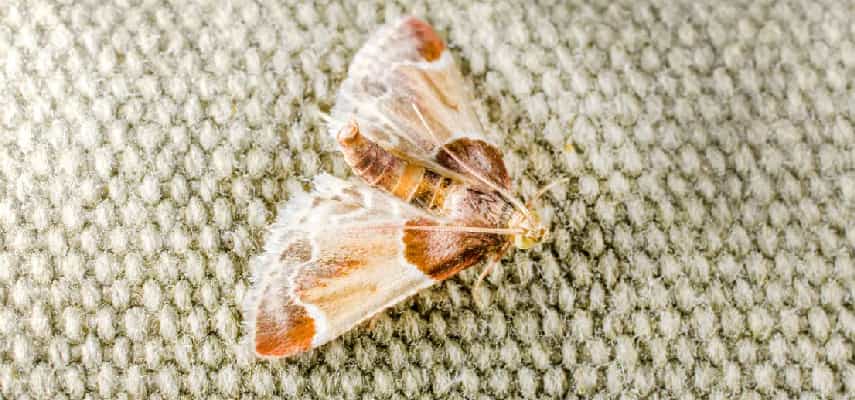 Get In Touch With Us For Best Moth Inspection, Control Treatment In Melbourne
Moths can wreak havoc on your property, as they are quite destructive. Be it with direct means or indirect means, they can cause irreversible damage at times. So to avoid this, City Wide Pest Control is here to offer the most promising services that can make your property free from moths. These moth removal Melbourne services will help you in getting good outcomes with a strategic approach. Using advanced methods and the latest tools, we can make it easier for you to get rid of the moths and their infestation. The moth pest control services that we offer are quite progressive and are top-rated. People across Melbourne are completely impressed by our services, they always rely on us.
For better assistance and early access to our services, make bookings in advance. If you want to check more about our offerings, dial us at 0488 851 508. Without any further delay, reach out to us right away!
The Following Are A Few Moth Species And Their Symptoms!
If you ever face issues in identifying the presence of moths, you should definitely put in the effort to detect the signs to identify their infestation. Since they leave behind a lot of remnants, keeping a close eye on these signs and symptoms can help you identify them better. There are a wide variety of moth types that can infest your property. Each one is different from one another. Because of the nature of moths there can be various types. They are as follows:
Pantry moths
Winter moths
Cloth moths
Codling moths, etc
Various types of moths have characteristic features that can be useful in differentiating them from others. And below are the kinds and symptoms you need to look for:
Case-Making Clothes Moths: Moths can be fabric-destroying since they feed on cellulose. Therefore they create havoc on the property by feeding up on the furniture and other items in your household. For cloth moth removal Melbourne, you can take necessary precautions so as to avoid it from getting worse. And this is necessary, especially in commercial clothing lines.
Pantry Moth: When there is the presence of pantry moths in your house and especially the pantry, you can clearly observe the signs of the infestation. It includes the holes and perforations on packaged food items, especially the ones in cereal, wheat, nuts, grains, etc. Therefore, you tend to observe pantry moths in and around pantries, restaurants, and food outlets. Therefore, in case you come across any such symptoms, you need to get pantry moths' determination services right away!
Brown House Moths: This type of moth often prefers dark places and can hide very easily. They usually hide in objects, clothes, etc. You tend to determine their existence by the holes in clothes, carpets, papers, etc. With this, you can conclude that there is a requirement for carpet moth extermination services.
White Moths: White moths usually affect the items with cellulose. Therefore they feed on all the plant-based items like substances made of wood, etc. This also includes rugs, furniture, clothes, etc. They can even reside under the leaves, and get nutrition from the plants and their leaves.
Luna Moths: Multiple moulting is quite common when it comes to luna moths. They commonly feed on plants and mount before they settle on them. In case you have home-grown plants in your house, you can now experience the moth infestation. In that case, you should definitely take extreme care to keep them at bay.
Mediterranean Flour Moth: These moths often enter your property by accident and can invade it. Since they feed on flour, grains, and other food items bought from stores, they are also known as "flour moths". With the help of fumigants, there are high chances of getting rid of them. This can effectively aid in the removal of Mediterranean flour moths.
Know The Harms That Moths Can Make On Your Property
Moths can cause a lot of mess and damage to your property by feeding on certain items. Moth cocoons, larvae, and a group of eggs can cause a lot of mess which is an indication to get moth caterpillar control services. Without ignoring the initial signs and symptoms, you should take immediate action. If not, you can experience a lot of property damage. The following are the damages that moth infestations can cause:
They can damage your expensive carpets, rugs, and other clothing items.
Since they feed on cellulose and other plant fibres, they can damage furniture made up of wood.
In case you have a moth infestation in your commercial space, you can even experience damage to your reputation.
You and your family can experience serial illnesses and diseases.
They even release venom at various parts of the property, as a protective measure, which is very poisonous.
The stains that they leave on expensive fur jackets and clothes can be very stubborn to get rid of.
Since they often infect the food, it is very apparent that they feed on it and damage the food.
All these are the damages they can do to your property and also to other parts of it. Taking immediate action can prevent the damage from occurring.
Here Are The Three Steps That Our Team Performs For The Moth Control
Our moth removal services in Melbourne are highly effective in getting rid of the moth infestation. We are here to offer the best treatment for our clients. As a result, you can anticipate the most extraordinary results, and helps in getting a moth-free property. In case you need moth control in-house services, you can rely on us. Here is how we achieve it:
Moth Inspection: In order to understand the cause and know the source of the infestation, it is necessary to perform an inspection. This will help in understanding the situation better. And also helps in making the workflow easier. After the inspection, our team will now generate a report regarding the level of infestation. This will even help in effective treatment during the moth caterpillar control services.
Chemical Treatment: Based on the kind of moth nesting, the pest controllers will now offer a broad group of chemical treatments that are specific to the type of moth infestation. For the moth control services, you can use our services that are super specific:
Winter Moth Control: You can control both larvae and adult forms of winter moth with the help of our winter moth control services. In case you don't know how to tackle them, we are here to assist you on the same!
Carpet Moth Extermination: Our carpet moth extermination team will assist you in getting the best services. The pest control carpet moth treatment will actively aid in keeping the carpet moth count at bay!
Pantry Moths Extermination: Pantry moths that will vigorously feed on your pantry can now be eliminated with the help of our pantry moths extermination services.
Moth Prevention Advice: Our specialists are here to offer not only mothremoval services in Melbourne but also give you advice on how to prevent moths from entering the property. Here is how you achieve it

You need to block and seal all the entry points properly like window seams, etc.
Packaging the food in air-tight containers is also very important as this helps in limiting their access to food sources.
Make sure to declutter the garbage and junk stuff regularly.
It is very important to keep an eye on the signs of a moth infestation and take immediate action before they grow rapidly.

We Offer Moth Control Treatment Throughout Melbourne

Our company is a local one. Hence we offer our services across all the regions in Melbourne. As a result, we offer our moth removal Melbourne services across all commercial or residential properties. Hence you don't have to search multiple locations as a result. As our company offers all the services under one roof. We are a team with a bunch of skilled experts who can get rid of moths effectively using the latest methods. As a result, you can get the best results and great outcomes that can make your property pest-free. Be it a commercial space like malls, hotels, etc, or residential areas, we can offer our services at all such places. Therefore, Without any further delay, contact us now and make your appointment immediately.

In Case You Have A Moth Control Emergency, Just Make A Call To Us!

If you want to plan to get the moth removal services, then it is important to get it from an authorized company. The same thing applies the emergency services as well. In case you have an emergency, it is important to get services from reliable sources. Hence contact us to get our emergency moth removal services in Melbourne. It can be a carpet moth or a pantry moth infestation, you can reach out to us for the best results and effective relief during emergency conditions. Our pest control carpet moths team is especially concerned about carpet moths as these are commonly seen in most households.

Why Is City Wide Pest Control The Best For Moth Treatments?

If you are someone who is seeking moth removal services, then you are at the right place. Our services are the best when it comes to obtaining the desired results. Using the best quality products and determination methods, our team is here to offer the best to the clients across Melbourne. Without causing much of a hassle, hire us today for experiencing the best kind of services. The following are the outstanding features of our company that are extremely unique:

Certified Moth Control Solutions: We use the best and most certified moth control solutions only.
Qualified Personnel: Our moth pest control services are effective because they are performed by the best-qualified personnel.
Short-Notice Appointments Available: Though you make an appointment on short notice, you can still get our services. As we offer our services even if there is no prior notice.
Savings Of Up To $20: If you get our services, you can save up to $20 as the moth pest control cost is very affordable and is at discounted prices.
Follow-Up Options: On request from our clients, we even offer follow-up services. This is to make sure that there are no remnants of the pests.
Local Team In Melbourne: Our team is locally owned and offers services across all the regions of Melbourne. Therefore, you can get our services easily.

We Are Available Across All The Regions Of Melbourne And Its Suburbs!

We have people who are highly competent and are widely spread across all the regions of Melbourne. Therefore, it is important to get in touch with our moth removal Melbourne team who are very prompt in offering services that are extremely effective. Using the best services that are customised according to your needs, our team is always open to taking up the job in and around Melbourne including the suburbs. All our services are not only of good quality but the moth exterminator cost is also very reasonable. This makes it easier for you to get our services, as it is going to be lighter on your pockets.

Why Is City Wide Pest Control Company The Best For You In Sydney and Its Suburbs?

We request you to hire our company services which are excellent in each and every aspect but how could you believe us because you are new to us and so we have described our services and facilities in the best possible way we can for your clarification. Must check these points, whenever you are hiring a pest control company.

Certified services: Our services have been checked on different aspects and we came out safe in every aspect. So, we have certified and verified services according to the law.
Quick response time: We understand the value of time in everyone's life and thus we respond to our customer's requests very quickly within 24 hours and as quickly as possible. Hence, you can give us an opportunity to serve you.
Unique treatment methods: We provide treatment for moth infestation but it is different at different properties because we serve people as per their needs. Everyone has unique problems and so our methods of treatment are also unique for each one of you. You can readily book us today.
Experienced services: Our company deserves you in many ways but one of the most important ways through which you get convinced of our services is our experience which is of 20 years.
Licensed: After certification, our company receives a license which gives us proof that we work according to the law and order and we have the right to provide this type of service.

FAQ's

How frequently do moth infestations occur?

The frequency of moth infestation is always dependent on many factors. So it is important to keep an eye on all the signs and symptoms of the moths and the infestation they cause. This can help you in tracking the frequency of the moth infestation. Depending on this you can take necessary precautions to avoid adverse conditions.

What are the items that moths can infest?

Moths can effectively feed on the things such as food or pantry items, in addition to this, they can also infest your carpets, rugs, and other clothing items. Basically, they feed on cellulose, hence most of the items are prone to moth infestation.

How long will it take for you to complete the treatment?

This is completely dependent on the area of your property, and the level of moth infestation. And also on various other factors. But in most cases, once we initiate the treatment, it will often be done in 2-4 hours.

Can preventing measures help keep the moths' count at bay?

Yes! You can keep the moth count at bay, by taking necessary precautions. Be it by limiting their food sources or by discarding the junk timely, you can do it all to prevent the moth infestation. This is proven to be very effective in restricting their entry into the house as well as limiting the chances of getting moth infestation.

Do you use products that are eco-friendly?

All the products that we use are eco-friendly and are free from harsh chemicals, hence it is going to be safe and secure for you and your family as well as for the environment. Also, the products that we use are sustainable as they consist of no harmful chemicals.