Know About Possum Removal and Control In Perth!
It has been researched that possum feces has bacteria, which turns into flesh-eating ulcers in humankind.
Moreover, exposure to possum feces is considered to bring functional disability in human beings for a long-term period.
In fact, it is illegal to kill possums, which is why the removal of these creatures needs to be handled with care. You can connect with Perth Possum Removal service.
When it comes to removing or controlling possums, the above-mentioned 3 factors are the most significant to keep in mind. Well considering the above factors, it does not mean that you turned out to be doomed.
Having possums in the surroundings is very bad for health as well as for the surroundings. They will cause damage to the property and bring adverse effects on human and pets health because of the urine and feces.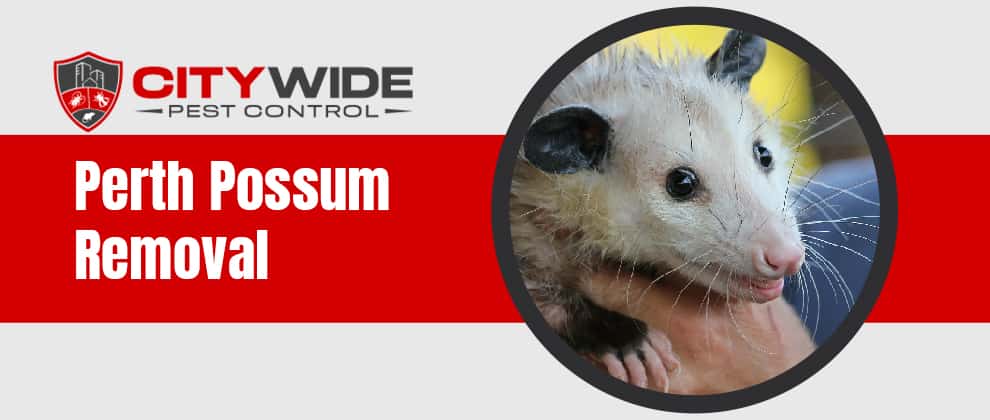 There are 2 defensive behaviours of possums, which are:
They can stand on their 2 feet with strong bare teeth.
They manipulate people by lying dead on the floor.
In such situations, an individual is unable to expect what to do next and how to tackle the same problems afterwards. You can imagine how critical it is to handle possum infestation for normal people. If this situation is tough to deal with by normal people, then think how difficult it will be for pregnant women, children, and old aged people to tackle it, who have bad immune systems.
Call Perth Possum Removal Services and get the service done to get your property possum-free.
Possum Spells Pests
Check for the ceilings and rooftop voids. These small and nasty creatures build their nests most often in the attics and find their way anyhow into your property.
Check out near the furniture, near electrical wires and cables. If any damage occurred, you are having the signs of possum infestation out there. The damage possums have caused in the nearby areas will somehow lead to fire as well.
These small but nasty creatures can be a real pain to the pets residing in your home. Possums are aggressive and capable enough to keep pets staying up the entire night with their hissing, grunting, howling, and screeching. What's so worse about possums because of being from the wilds, they carry ticks and fleas along to trouble and transfer all of them into pets. Not only are you the victim of possums, but the other family members and pets are offering too much because of possums. However, these hazardous creatures can turn your beloved anxiety-stricken, so use a possum trapper.
That's not enough, because these possums will not end here with health dangers. There are too many other things and hazardous bacteria along, which affects not only the health factors but also brings adverse effects to the surroundings. When the possums enter your property, they bring germicides and bacterial infections. It will spread several diseases to your kids, and old aged people and even affects ordinary people as well. Before this disastrous situation occurs to you, make sure to call for a possum removal service for the removal before the problem gets too worse. It seems like you have to deal with a lot, so the professional Perth Possum Removal company will help in the removal process.
Understand The Types Of Possums – Know About Who's Your Enemy
1. Common Brushtail Possums
These possums are like their names, commonly found in Australia with their furry tails. One can easily find these creatures in the dark. There is a distinctive trait of these creatures, which is about how they live in the woods, sheds, and over the ground as well. These possums basically feed on leaves especially, eucalyptus leaves, or small mammals like rats sometimes.
These possums are the most common and the second largest species of possums. The creatures are spotted in silver-grey, black, brown, and gold colour variations. The possums are featured with the tail's ability to grasp things and aid them while swinging from tree to tree.
2. Common Ringtail Possums
These kinds of possums are grey with yellow-white stomachs and white spots on their eyes. They have a prehensile tail and use it to grasp things and are best at its mobility. The tips of these possums are white, which helps to identify their identity accordingly.
Ringtail possums have sharp-edged and sharp molars, which even have pointed cusps. It makes them look scarier and have bare teeth, which is their major strength eventually. These hazardous and small creatures weigh around 550 gms to 1100 gms. Moreover, these are 30cm to 35cm long, which includes their tail length.
Learn Why To Deal With The Possum Infestation Problem, When These Possums Can End With Professional Possum Removal Service?
Now the possums are required to be protected as per the norms specified by the Australian Government. You can book for Possum Removal Perth service, which helps to remove the possums from the property without any doubts and leave them safely in the woods & sheds. The experts leave these creatures at least 50 meters away from the premises so that they won't infest your property again for long enough.
You need to block all the entry points in your premise, and at least block entry points in the attics. This will help to prevent future problems and possum infestation. You might take help from professionals and prevent possum infestation, but at the same time what about the existing family already infested in your property?
Possum Removal Service In Perth should get done with care and caution. All the experts working in our professional team are certified with HACCP and have brought excellent services to clients for more than 20+ years.
Possum removal is a very critical task, but that needs to be handled very carefully. However, our company has a specific and dedicated R&D team. Invested enough attention to understand the possums' behaviour and nature. These experts came up with effective and eco-friendly measures to get rid of possums from your premises.
Removal of possums from your property requires skills, equipment, knowledge, intelligence, and experience as well. How you are supposed to protect yourself from possum infestation problems. So better is to call for professional help and get rid of possums as per the Australian Government Rules and Regulations.
About Dead Possum Removal
Possums are known for being a protected species according to the Australian Government. You are not allowed to poison them at all, but leave them in sheds or woods far away from your premises. It does not matter how much nuisance they are creating, but you are not allowed to kill or control them. If possums are dead on your premises, then take help from professionals for dead possum removal.
There are many cases, in which these possums are hidden behind the walls which are hard for individuals to locate or track them. In such a situation, trust professional possum removal Perth service to find the best possible solutions. Hereby, you need expert assistance, through which locating and removing possums from your property will be convenient and quicker.
Things To Keep In Mind Before You Choose The One Possum Removal Service In Perth
Does The Company Provide Same-Day Possum Removal Service normally in the city or in the nearby suburbs?
Ensure that the company is experienced enough, at least 20+ years.
Do the professionals have full accreditation and license and certification to the team members to lead in the service by the Victoria Government?
Do the professionals use the up-to-date and latest technology for non-destructive possum control technology?
Do the experts have specialization in the inspection, reports, and treatments for possum removal?
Is there any guarantee for the possum removal service?
If you are looking for expert assistance for possum removal in Perth, call City Wide Pest Control today. We are available for the same day possum removal service in Perth and bring effective solutions for possum infestation and damage caused by possums and all relatable problems. Our experts will assist you with the best services as much as possible.
Testimonials
I have possums in the attic and they were literally annoying and disturbing my peace of mind. I have tried multiple ways to clear possums from my attic, but still, the problem did not end like this. Therefore, I called the professional possum removal Perth service to remove possums from the roof and they really helped me to sort out my problems.
My premise and backyard were filled with possums, which is why I thought to call the professionals to remove them. The expert possum catcher has used all possible and effective solutions, chemicals and everything; which helped to catch possums and then removed them by leaving them in the sheds.